I want to give you five important reasons why you need to redesign your website in the year 2020. A lot of people feel their website is looking fab and will ask themselves if they really need to change their outlook. Allow me to answer that query – Yes you need to!
Now here's why.
Your Website is Not Working for You
For many reasons in this 21st century, you need a website that works. First on that checklist is the visual appeal. A larger percentage of people accessing websites are Millenials. And trust me, Millenials trip for cool and trendy designs.
Does your website reach the right people you want to reach? Does it have the right tools to capture your audience? Is it user-friendly? What this means to ask is if your website is easy to navigate and visitors don't have a difficult time reaching the pages they need to get to.
On average, when people visit websites, what makes them stay is if they're able to get the information they want. How quickly does your website load on popular browsers? Does your homepage offer the right information for them? Are your product and service offerings updated?
If you are having problems with these, then you definitely need a website redesign.
Your Website is Not Responsive
As of January 2018, HostingFacts.com statistics revealed that there are over 3.7 billion global mobile Internet users. If your website is not responsive, it's possible that's one of the reasons you're losing your customers to the competition. Most mobile users want the kind of visual appeal they get when they open websites on their desktops. Even Google places a priority on websites that are mobile responsive in displaying search results.
Check out your website on your mobile device. If it's looking totally different from what you get when you visit through a desktop, it is time you get a complete design overhaul.
Your Competition Has Moved
Talk about reading the handwriting on the wall. I think this is very clear enough. If it is not clear, allow me to be your Daniel and translate for you.
You have been found wanting!
If your competition is doing something better than you, you need to look at your strategy and see if you're on the same level or beyond them. Take a look at global brands, some even go to the extent of copying or remixing the same type of service/product their competition has done. That's because the customer will not always be loyal to you. Once you're not doing something right that benefits them, they move! I have your best interests at heart so, allow me to advise you to make that move.
Your Website Uses Old Third-Party Tools
I remember one time early this year when I visited a website that still uses built-in flash. I was like what!!! Within the next few clicks, I was out of the website and sought an alternative. For one, it is difficult for search engines to get a read on such websites. Secondly, you cannot access such websites on mobile devices. Third, it's old. I need to drive that in.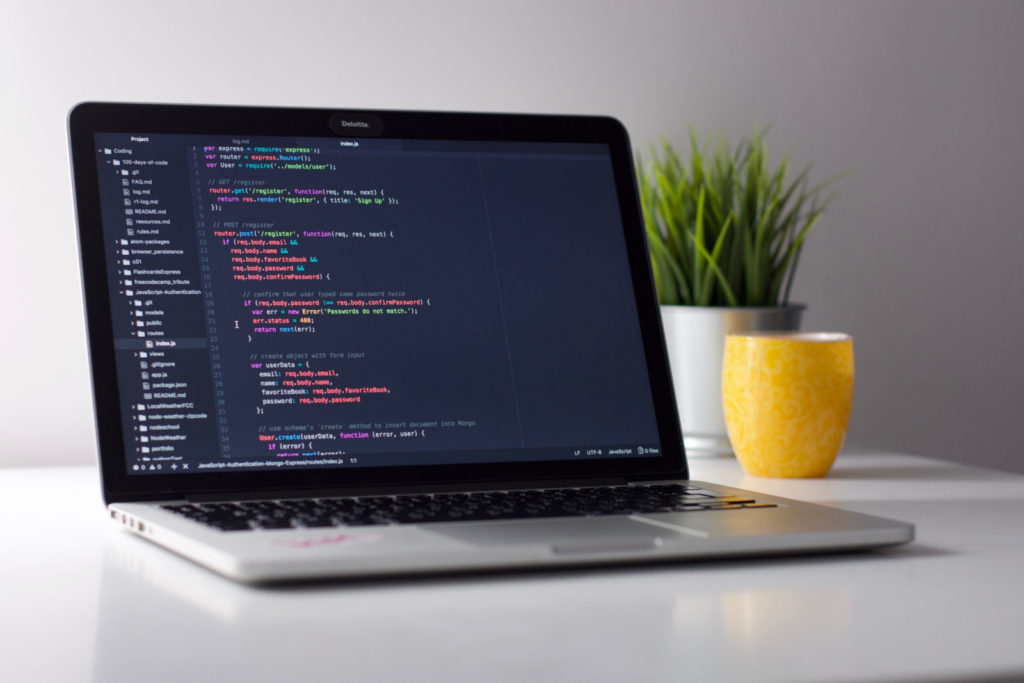 Maybe yours is not that. Probably you're using plugins that are outdated and probably no longer provide support or updates.
The goal of having websites is to deliver a great online experience for visitors. When your website is based on old tech, it becomes difficult to be efficient and functional.
Read Also: Stay Productive With These Android Apps
And last but not least…
Your Website is not SEO-friendly
I know what you're thinking. SEO is very important. I wish I can add two verys to before that. You can say, well, I have a beautiful, cool and trendy website. I use updated tools and plugins blah blah blah… I am off the hook. Hold on a second.
Search Engine Optimization is very crucial to your website as it is what enhances your visibility to the world. Does your call-to-action convert your leads to clients? Do you have landing pages that leave your visitors wanting to dig deeper? Are you using the right tags, keywords, page titles and URLs and a Content Management System that allows flexibility and makes optimization easier?
Having a website has one over-arching goal? To deliver customers. If it is not doing that, then a website redesign is just what you need. You need to come up with a strategy that aligns with your company goals and execute it.
Yes, you want to redesign your website but you're not sure how to go about it? You can talk to us or submit your website for a free assessment.